Ever fancied riding like the wind just like your favourite TT star? Then it's (nearly) time to head down to the Royal Windsor Race Course for the British Leisure Show 2011 which runs March 11-13 where CTT (Cycling Time Trials, the national governing body in England and Wales for time trialling) have teamed up with specialist supplier Totally-Timetrial to offer you the chance to hop on one of their glorious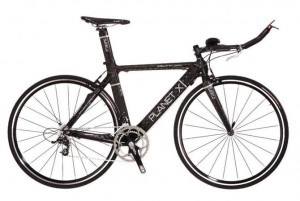 bikes. A £3 hire fee allows you the chance to take on the purpose-built 1.5mile closed circuit with recorded times that will see the fastest male and female riders of the weekend presented with a prize, and anyone taking up the challenge also receiving a CTT goody-bag and, for posterity, a certificate with their time for all to see.
Totally-Timetrial (a division of Totally Bikes Ltd) is based in London and launched in 2010 with the express purpose of supplying quality TT and Triathlon bikes for hire to UK riders. Chris Boulton, of Totally Timetrial, comments: "We saw this as an ideal opportunity to support the sport by assisting CTT at the event and to promote our own hire business. Hiring rather than buying a specialist time trial bike is proving to be of great interest, particularly to beginners."
Cyclo can't wait to have a go. See you at the start-line?
Check out Totally-Timetrial at  totally-timetrial.co.uk or for more information on the British Leisure Show see: britishleisureshow.com