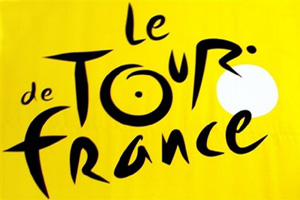 The origins or the Tour de France are as arcane and convoluted as they are typically Gallic; everything from the Folies Bergères to novelist Emile Zola and the socialist Jean Jaurès make an appearance in a story that has grown and become mythologized since the race was first staged in 1903. But what it comes down to, in simplistic terms, is this: The race was the brainchild of Henri Desgrange, the Parisian editor if sports magazine "L'Auto-Vélo" who, in a bid to boost circulation, staged the first Tour with just 60 riders in attendance. By the 1920s the race had grown to more than 100 competitors from across Europe and the foundations of the Tour we know today as the greatest stage cycling race in the world were laid. The Tour de France 2011 (the 98th) begins on Saturday July 2 running through to Sunday July 24, comprises 21 stages and will cover a total distance of 3,430.5k on a course that Christian Prudhomme (Director of the Tour de France) has described as being: "…determined with two objectives in mind: to set the pace from the beginning of the race and maintain suspense right up until the very end…" As always the Tour will comprise a variety of disciplines which this year breaks down as – 10 flat stages, 6 mountain stages (with 4 summit finishes), 3 "medium" mountain stages, 1 Individual Time-Trial stage (July 23, 42.5km, Grenoble) and 1 Team Time-Trial stage (July 3,23 km, Les Essarts).
If you're looking to educate/entertain/bored (delete as applicable) your friends, Cyclo suggests you try one or more of the following Tour-factoids:
* The first rider to wear the yellow jersey from start to finish was Italian Ottavio Bottecchia (1924)
* Only one rider has won seven Tours: Lance Armstrong in 1999, 2000, 2001, 2002, 2003, 2004, and 2005.
* Just four riders have one the Tour five times: Jacques Anquetil, Eddy Merckx, Bernard Hinault and Miguel Indurain. Of these, only Indurain achieved five consecutive wins – 1991-1995.
* Seven riders have won the Tour de France and the Giro d'Italia in the same year: Marco Pantani, Stephen Roche, Jacques Anquetil, Miguel Indurain, Bernard Hinault, Fausto Coppi and Eddy Merckx, who achieved a record three double-victories in 1970, 72 and 74.
* France has won the most Tours (36), followed by Belgium (18) and Spain (13)
* The youngest Tour de France winner was Henri Cornet, aged 19 (1904).
* The oldest winner was Firmin Lambot, aged 36 (1922).
* Only four competitors have died during the history of the Tour – Fabio Casartelli (1995), Tom Simpson (1967), Francisco Cepeda (1935) and Adolphe Helière (1910); however Helière actually died during a rest day when he drowned.
2011 Tour de France Stages:
Stage 1 (July 2) Passage du Gois-Mont des Alouettes – 191.5km
Stage 2 (July 3)  Les Essarts-Les Essarts, TTT – 23km
Stage 3 (July 4)  Olonne-sur-Mer-Redon – 198km
Stage 4 (July 5)  Lorient-Mûr-de-Bretagne – 172.5km
Stage 5 (July 6) Carhaix-Cap Fréhel – 164.5km
Stage 6 (July 7)  Dinan-Lisieux – 226.5km
Stage 7 (July 8 ) Le Mans-Châteauroux – 218km
Stage 8 (July 9)  Aigurande-Super Besse Sancy – 189km
Stage 9 (July 10): Issoire-St-Flour – 208km
Rest Day (July 11)
Stage 10 (July 12)  Aurillac-Carmaux – 158km
Stage 11 (July 13)  Blaye-les-Mines-Lavaur – 167.5km
Stage 12 (July 14): Cugnaux-Luz Ardiden – 211km
Stage 13 (July 15): Pau-Lourdes – 152.5km
Stage 14: (July 16) Saint-Gaudens-Plateau de Beille – 168.5km
Stage 15 (July 17)  Limous-Montpellier – 192.5km
Rest Day (July 18)
Stage 16 (July 19): Saint-Paul-Trois-Châteaux-Gap – 162.5km
Stage 17 (July 20): Gap-Pinerolo – 179km
Stage 18 (July 21)  Pinerolo-Galibier/Serre-Chevalier – 200.5km
Stage 19 (July 22)  Modane-Alpe d'Huez – 109.5km
Stage 20 (July 23)  Grenoble-Grenoble, ITT – 42.5km
Stage 21 (July 24)  Créteil-Paris/Champs-Elysées – 95km