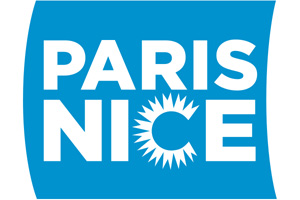 Running from Sunday March 4 to 11 the 2012 Paris-Nice is almost upon us. This, the 70th edition of the classic, will cover a total distance of 1,155.5 km across 8 stages with director Christian Prudhomme describing it thus:  'As the season's first major stage race in Europe, it provides an opportunity to test out the winter training regime but remains a major event in its own right – and a key ingredient of the complete rider's CV. This major anniversary year will be no pushover, especially if the weather – as is so often the case in March – decides to blow hot and cold.'
As with many of the most iconic races on the season's calendar the history of the Paris-Nice has its roots in newspaper publishing. First held in 1933 (and won by Belgium's Alfons Schepers) it was the brainchild of Albert Lejune who owned two newspapers – Le Petit Journal in Paris, and, lacking some titular imagination, Le Petit Niçois in Nice. Wanting to strengthen the association between the two publications, and of course drive up circulation in the process, Lejune followed the lead of the Tour de France (already well established with a 30 year lead) and the only-slightly-younger Giro d'Italia (1909) and established what was initially called, in rough translation, 'Six Days of the Route.'
Ownership of the race has changed hands several times over the decades, but is now under the control of Amaury Sport Organisation (ASO), the organisers of the Tour de France, Paris–Roubaix and other iconic French sporting events, and has been part of the UCI World Calendar since 2009.
In time-honoured fashion Cyclo brings you a few nuggets of cycle trivia for the exclusive use of winning pub arguments:
Sean Kelly (Ireland) won in 1988 for the seventh time in seven years – a record that still stands.
For two years (2000 – 2002) the race was under the control of double Tour de France winner Laurent Fignon before ownership passed to ASO.
Despite the name the race invariably starts south of Paris – the 2012 edition begins in    Dampierre-en-Yvelines.
For fairly obvious reasons the race has acquired the moniker 'The Race to the Sun'
Jacques Anquetil has bagged 5 wins on the race (1957, 1961, 1963, 1965 & 1966),  Eddy Merckx, Joop Zoetemelk and Laurent Jalabert each have three victories to their names.
France has the most wins with 21, followed by Belgium (14), Ireland (8) and the Netherlands and Spain equal on 5.
The tragic death of Kazakhstan's Andrei Kivilev at the 2003 edition was instrumental in the UCI making the wearing of helmets mandatory.
The 2012 Paris-Nice Stages:
Stage 1 Dampierre-en-Yvelines – Saint-Rémy-lès-Chevreuse 9.4 km (ITT)
Stage 2 Mantes-la-Jolie – Orléans 185.5 km
Stage 3 Vierzon – Le Lac de Vassivière 194 km
Stage 4 Brive-la-Gaillarde – Rodez 178 km
Stage 5 Onet-le-Château – Mende 178.5 km
Stage 6 Suze-la-Rousse – Sisteron 178.5 km
Stage 7 Sisteron – Nice 219.5 km
Stage 8 Nice – Col d'Èze 9.6 km (ITT)