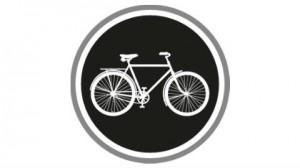 BICYCLE, a new 90-minute documentary on the reemergence of the humble bike, will have its public world premiere at the Yorkshire Festival Of Cycling on Friday July 4 ahead of the ceremonial start of the Tour de France with The Duke and Duchess of Cambridge and Prince Harry in attendance. Directed by two-time BAFTA winning Michael B Clifford, the screening will take place on a huge outdoor screen powered, of course, by 12 cyclists. Clifford, himself a keen cyclist, made the film to explore the question: 'why is cycling and the bicycle back in fashion?'
BICYCLEtells the story of cycling in the land that invented the modern bicycle, its birth, decline and re-birth – from Victorian origins to today. The documentary explores bicycle design, sport and transport through the retelling of iconic stories and features interviews with notable contributors including Sir Dave Brailsford, Gary Fisher, Chris Boardman, Ned Boulting, Sir Chris Hoy, Tracy Moseley, Mike Burrows.
BICYCLEwill be on limited cinema release throughout the summer and autumn and will be available on DVD in September.
More on the Yorkshire Festival Of Cycling at festivalofcycling.org and details of BICYLCE at bicyclethefilm.com