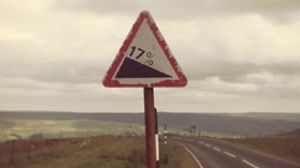 The Roof of England Sportive is a new event for 2015 from the Roof of England Cycling Club, which aims to showcase the fabulous cycling countryside of the North Pennines. Separating The Lake District from the North East, the Pennines feature the highest roads in the country, with some of the most challenging climbs and dramatic descents.
The Roof of England Sportive comes in three flavours: The 143km 'Winking Sheep', 85km 'Durham Dales' and the 50km 'Short Course'. The Winking Sheep features over 2,700 of climbing and all are £25 to enter.
The Roof of England Cycling Club, also promote a selection of free-to-ride courses throughout the Pennines as well as other practical information for cyclists visiting the area. The club is run by Cameron Gordon of the Chatterbox Café in St John's Chapel, where visitors can hire bikes to explore the surrounding countryside.
According to Gordon the Roof of England Sportive is set to fill the void left by the closure of the Etape Pennines. 'The Etape has gone and we have got some of the best cycling roads in the country so it would be a crying shame if we did not have our own event… We have got all the towns and villages on the route involved too – it's going to be the ride of people's lives.'
Full details on the Roof of England Sportive at roofofenglandcycling.co.uk