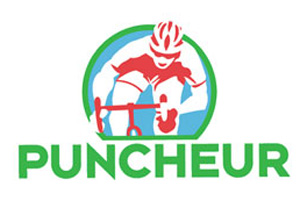 When the winter months are (almost) over the Puncheur Sportive provides an early-season tester of 65 tough miles with a summit finish thrown in for good measure. It's a great way to get a good indication of your early-season form. That summit is the top of Ditchling Beacon, just north of Brighton, which provides the finale of the 8th running, sell-out, event. As always the route is carefully planned and fully signed along picturesque unclassified roads and quiet B roads.
The charm and challenge of the Puncheur has always been setting and maintaining a good tempo along rolling roads, and to sustain that rhythm on the short climbs.
Distance is 65miles (105km) with total climbing of 5,577ft (1,700m) and a half way feed station, featuring the famous Infinity Foods, comes with the price. Medical support and broom wagon are also provided. Registration opens at 07.45 at the Ditchling Recreation Ground.
The £26 Puncheur entry fee includes electronic timing from SportIdent. The 'just for fun' targets to aim for are 5hours, 4.5 and sub-4hours (Bronze, Silver and Gold respectively) for the boys and an additional 20minutes on each target for the ladies.
The Puncheur is always a sell-out, as it's limited to 500 riders, so to avoid disappointment book your place now at sientries.co.uk and visit the event website at puncheur.co.uk
As the organisers say: 'You've done your winter miles, now it's time to push up your heart rate.' – So, will you?