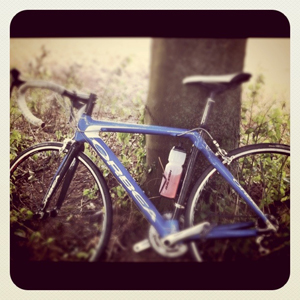 Here at Cyclo It's Not About the Bike (to pinch a good, if slightly discredited, book title) or perhaps It's All About the Bike (to pinch another, far from discredited one) – then again mostly we want things to be All About You!
Cyclo brings you the world on two wheels; ranging from UCI World Tour events to track, mountain bike, commuting and downhill madness; possibly even unicycling – though technically that would be from the "world on one wheel". Cyclo serves up the latest news requirements along with fresh-thinking reviews and features, unique video content and our pick of the best sportives and events from across the country.
But like we said, way back at the top, Cyclo really is All About You, so get in touch to share your passion with us so we can continue to deliver content that will delight, drive and inspire everyone.
We would love your feedback and welcome contributions too – get in touch here
Copyright Notice
Cyclo.co.uk and its content is copyright of Cyclo Publishing Ltd (©Cyclo Publishing Ltd 2014.) All rights reserved. Any redistribution or reproduction of part or all of the contents in any form is prohibited other than the following:
You may print or download to a local hard disk extracts for your personal and non-commercial use only.
You may copy the content to individual third parties for their personal use, but only when prior consent has been sought and given and only if you acknowledge the website as the source of material.
You may not, except with our express written permission, distribute or commercially exploit the content. Nor may you transmit it or store it in any other website or other form of electronic retrieval system.
See our full Terms and Conditions see here.
Contact the Editor here.
Contact the Publisher here.
For any technical issues go here.