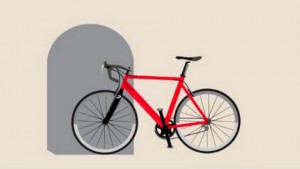 Bert Wagendorp's Ventoux, recently translated by Paul Vincent, is a coming of age novel that opens with an old photograph of six friends on a cycling holiday in1982 and develops slowly into an odd, but enjoyable, brew of mystery, sport and social history genres. The novel, which at first glance seems a speed-read holiday book, has more depth than that and takes in the nature of friendship, musings on the nature of time, the small choices we make that can change our lives and a floating brothel.
Wagendorp is shameless in employing the well worn trope of childhood friends who share a dark secret and reunite later in life to reconcile with their past. If that sounds like a cycling version of 'lets get the band back together' then here is the line up:
Our hero and narrator, Bart – crime journalist, cyclist, divorced and nearly fifty
Andre – gone off the rails, drug dealer, getting his life back in shape after prison
Joost – maths genius turned rockstar scientist, but heading for a fall
David – the 'stay at home' owner of his father's travel agency in their hometown of Zutphen
Peter – ethereal, gifted poet and published by the time he's 18
The Yoko of this story is siren and muse, Laura. Her sudden appearance among the teenage friends triggers the competition and jealousy that ultimately leads to the tragic event that forms the hub of the story.
The re-emergence of Laura in 2012 and the renewed connections between the characters develop in a fractured timeline that suits the slow reveal of the 'event'. The conclusion of these renewed relationships drives them all to make a return journey to mark the 30th anniversary.
Despite the non-linear structure and the rich references this is a page-turner that is very funny, and often very touching. The Epilogue, which feels a little of an after-thought, is pure Edam but we can forgive that as the rest of the book is such a fun ride.
The book is heavy with musical, literary and artistic allusions and connections – from Proust and the Col de Madeleine to Petrarch's 'The Accent of Mount Ventoux' to the film The Night Porter and Italian Cinema in general. That's all before we get to the liberal references to the history of cycling, the poems of Jan Kal, The Rider by Tim Krabbe and, of course, Tommy Simpson.
As co-founder and editor of the cycling magazine The Wall, Bert Wagendorp obviously knows his cycling. The book was a bestseller in Wagendorp's native Netherlands as well as Germany, France, Denmark and Norway. A Dutch version of Ventoux was filmed in 2015.
Ventoux by Bert Wagendorp / Paul Vincent is published by World Editions International, currently available from, amongst other places, Amazon at £10.68 hardback and £ £6.53 on Kindle.