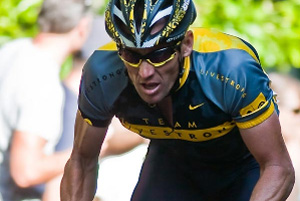 So after further weeks of prevaricating, feet shuffling and (perhaps) navel gazing Lance Armstrong has decided he is not prepared to meet with the United States Anti-Doping Agency (USADA) to be interviewed under oath; in effect ending any possibility of having his lifetime ban reduced. The seven-times-not-Tour-de-France winner had been given an additional two weeks from the original February 6 deadline to decide if he was willing to appear before the agency, but a statement from the Texan's attorney, Tim Herman, declares he, '…will not participate in prosecutions… that only demonize selected individuals.' The statement did go on to reaffirm Armstrong's interest in working in a wider (European) context to help 'clean up' the sport, saying: 'Lance is willing to cooperate fully and has been very clear: He will be the first man through the door, and once inside will answer every question, at an international tribunal formed to comprehensively address pro cycling, an almost exclusively European sport.' So, happy to be seen as a force for good, but not to face the consequences of his own actions?
Travis Tygart, Chief Executive of the USADA, responded to Armstrong's missive in a statement which read: 'Over the last few weeks he has led us to believe that he wanted to come in and assist USADA, but was worried of potential criminal and civil liability if he did so… Today we learned from the media that Mr Armstrong is choosing not to come in and be truthful and that he will not take the opportunity to work toward righting his wrongs in sport.'
In other Armstrong-related news UK charity, Cyclists Fighting Cancer (cyclistsfc.org.uk) has set up a 'Livestrong Wristband Amnesty' for those disillusioned with the whole sorry affair. The scheme encourages Livestrong wristband owners to send them in – details on the website – and have them exchanged for a Cyclists Fighting Cancer wristband instead. A neat bit of marketing from a worthy UK charity, but probably worth remembering that despite the somewhat poisonous association to the disgraced cyclist the Livestrong Foundation (which formally changed its name from the Lance Armstrong Foundation last October) does incredible work in its own right. Maybe just send Cyclists Fighting Cancer a little donation?