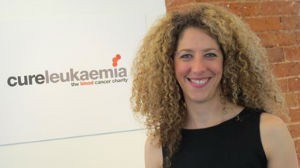 Le Tour One Day Ahead, which aimed to raise £1m for Cure Leukaemia, was an epic charity ride that took place over the summer covering the full 3,344km Tour de France 2015 route. Former-GB triathlete Helen Russell (Gold medallist – 2011 ITU World Sprint Duathlon) was amongst the plucky few who took part and here, in the second of a three-part series, she shares her experience with Cyclo…
At breakfast the team were introduced to our guest cyclist for the next two days – Lance Armstrong. Most of us, including myself, had met him before at our training camp in Aspen and it was good to see him again. As we arrived at the stage start we were met by a melee of press and fans.
I was worried about what speed Lance would set but he was very kind and set a reasonable pace out of Muret to our lunch stop where once again we were met with the world's media. I found the afternoon harder as there were three categorised climbs and as we eventually rode into the town of Rodez, where there was a final kick of a 400meter rise at a 9.6% gradient.
The following day started again with a press entourage for company and an immediate Category 4 climb of the Cote de Ponte de Salars and the Col de Vernhette. We were joined by the women's team Donnons des Elle who are also cycling the whole of the TdF route to raise the profile of women's cycling and advocate for a women's Tour de France.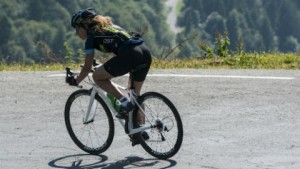 This was one of my favourite moments of the Le Tour One Day Ahead so far as it was a real honour to cycle with them and share experiences of, and visions for, women's cycling. Another highlight of the day was in the afternoon where a young boy in an Astana team jersey joined our peloton and was welcomed at the front by Lance where he gave his all to stay with our group. Lance pretended to be really blowing hard and struggling to stay with the boy and it was such a cute moment.
It seems that most stages this year have a nasty end and this day's finish was up a 3kilometre lung-busting climb at an average of 10%! After battling through the press to get onto the team bus we said our goodbyes to Lance who gave a moving farewell speech and wished us luck for the rest of the challenge…
Of course Lance is a controversial figure but his presence on Le Tour One Day Ahead undoubtedly raised the profile of our challenge with media reports being broadcast worldwide. This attention has translated into more money for the charity Cure Leukaemia, which is what is important. At the end of the day this challenge isn't about cycling it's about raising money to fund research nurses and clinical trials. Some of the patients we met at the Centre for Clinical Excellence knew very little about Lance Armstrong, but what they did know was that more money was needed to fund the pioneering work of the Centre. I was actually surprised at the positive response Lance received along the route with the vast majority of people cheering and applauding him as we passed.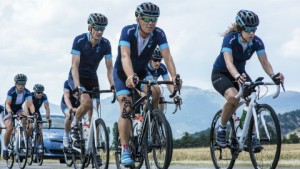 After the excitement of the last two days, stages 15 and 16 were more peaceful and almost mirror-images of each other in terms of their profile. Stage 15 through the Rhone Valley had two large descents whilst stage 16 was a day of long and steady climbing into Gap, the gateway into the Alps. The final descent of the day was down the Col de Mense, where in 2003 Lance Armstrong had to cut across a field after Joseba Beloki came off and Armstrong was forced off the road! Luckily I managed to stay upright all the way down the descent into Gap and am enjoying my rest day, before tackling four brutal days of climbing in the Alps.
Part Three of Helen's Le Tour One Day Ahead feature will be published on Cyclo soon – follow us on Twitter for all the latest news, plus feature and review alerts. You can read Part One of her report here. Helen's efforts in Le Tour One Day were supported by SportsCover Direct.
Further details of Le Tour One Day Ahead at beforethetour.com and, most importantly, you can help add to Helen's incredible fundraising total for Cure Leukaemia by donating at JustGiving.
Photo Credits: David Walsh and Joolze Dymond