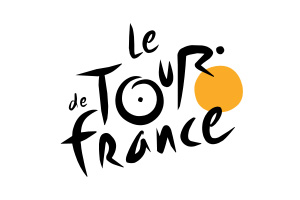 June already? That must mean it's time for the annual Cyclo guide to the biggest event of the season – true to say, we feel, even in an Olympic year – with details of all the upcoming stages (plus a little history) of the Tour de France 2012.
2012 sees the 99th edition of the greatest cycling race in the world (sorry Italy and Spain…) which this year runs from Saturday June 30 to Sunday July 22, comprises of one prologue and 20 stages to cover a total energy-sapping distance of 3,497km. In addition to the 6.4km prologue in Liège and the two rest days on July 10 and 17, the TdF will this year comprise of nine flat stages, four medium mountain stages, five mountain stages and two Individual Time Trials (July 9 & 21) – there are also three summit finishes to look forward to. When it comes to stunning backdrops to the cycling action the TdF is always hard to beat and this year nine new stage towns, including Samatan, Abbeville and Bellegarde-sur-Valserine, have been added to the roster; as Christian Prudhomme, Director of the Tour de France, rightly says, 'To love cycling, inevitably means to love geography and, additionally, the different regions.'
Naturally all of the big name teams will be present and correct for 2012 although there will be notable absences from a couple of star riders; Alberto Contador remains suspended for doping violations and won't rejoin his Saxo Bank team again until August 5 (debate amongst yourselves whether this is a loss to the TdF or not) and the man who officially won the 97th Tour as a result of Contador's disqualification, Andy Schleck, will remain sadly road-side due to injuries sustained in the Critérium du Dauphiné.
Arguably, the mighty defending champion Cadel Evans aside, this leaves the way far clearer for Sky's Bradley Wiggins (winner of this year's Critérium du Dauphiné) although that perhaps misses the more complex and subtle points of pro cycling where team work and homogeneous 'whole' can often outweigh individual skill and ability. Beyond that, as Wiggin's knows all to well from the disastrously race-ending collarbone fracture he suffered on stage 7 last year, the TdF is a race where anything can happen. And often does…
Before looking at this year's stage breakdowns, Cyclo, as always, feels a little factoid session may be in order:
* The oldest winner was in 1922 – Firmin Lambot, aged 36. The youngest was Henri Cornet, aged 19, all the way back in 1904.
* Lance Armstrong is the only rider ever to have won seven times at the TdF (consecutive years 1999 to 2005)
* Jacques Anquetil, Eddy Merckx, Bernard Hinault and Miguel Indurain have each won five times, but only Indurain did so in consecutive fashion, with wins from 1991 to 95.
* Seven riders have tasted double-victory with wins in the same year at both the TdF and Giro d'Italia: Marco Pantani, Stephen Roche, Jacques Anquetil, Fausto Coppi (twice, 49 and 52), Bernard Hinault (twice, 82 and 85), Miguel Indurain (twice, 92 and 93) and the great Eddy Merckx who managed it three times – 1970, 72 and 74.
2012 Tour de France Stages:
Prologue (June 30) Liège – Liège – 6.4 km
Stage 1 (July 1) Liège – Seraing – 198 km
Stage 2 (July 2) Visé – Tournai – 207.5 km
Stage 3 (July 3) Orchies – Boulogne-sur-Mer – 197 km
Stage 4 (July 4) Abbeville – Rouen – 214.5 km
Stage 5 (July 5) Rouen – Saint-Quentin – 196.5 km
Stage 6 (July 6) Épernay – Metz – 207.5 km
Stage 7 (July 7) Tomblaine – La Planche des Belles Filles – 199 km
Stage 8 (July 8 ) Belfort – Porrentruy – 157.5 km
Stage 9 (July 9) Arc-et-Senans – Besançon (ITT) – 41.5 km
Rest Day (July 10)
Stage 10 (July 11) Mâcon – Bellegarde-sur-Valserine – 194.5 km
Stage 11 (July 12) Albertville – La Toussuire – Les Sybelles – 148 km
Stage 12 (July 13) Saint-Jean-de-Maurienne – Annonay Davézieux – 226 km
Stage 13 (July 14) Saint-Paul-Trois-Châteaux – Le Cap d'Agde – 217 km
Stage 14 (July 15) Limoux – Foix – 191 km
Stage 15 (July 16) Samatan – Pau – 158.5 km
Rest Day (July 17)
Stage 16 (July 18) Pau > Bagnères-de-Luchon – 197 km
Stage 17 (July 19) Bagnères-de-Luchon – Peyragudes – 143.5 km
Stage 18 (July 20) Blagna –  Brive-la-Gaillardev222.5 km
Stage 19 (July 21) Bonneval – Chartres (ITT) – 53.5 km
Stage 20 (July 22) Rambouillet – Paris Champs-Élysées – 120 km