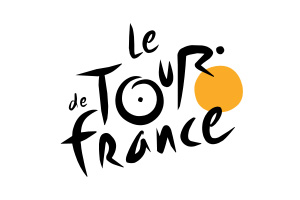 'Bring it on' said Bradley Wiggins before this year's Tour de France. Well, he came, he toured, he conquered; today becoming the first Britain ever to win the greatest cycling race in the world. The Team Sky rider finished in an overall time of 87h 34′ 42" – surely one of the greatest British sporting achievements of all time. Of course with success at yesterday's Time Trial and with so much of this year's event spent in yellow, victory today was all-bar an accident guaranteed for Wiggo, but that didn't stop almost a million spectators in Paris cheering home the man they have dubbed 'le gentleman'.
Chris Froome made it an amazing Team Sky 1-2 with a second place podium finish just 3"21' adrift, whilst Vincenzo Nibali (Liquigas Cannondale) took third place, 6'19" behind Wiggins. Adding to Sky's almost unbelievable success at this year's TdF World Champion Mark Cavendish won today's stage, at 120km the shortest of the year, with a faultless sprint finish – making this a record breaking four straight Champs-Élysées wins for the Manx rider.
It might be all over for another year at the TdF, but for Wiggins, Cavendish and Froome the next stop is the London Olympics. Too soon to say things are looking good for a medal or two?