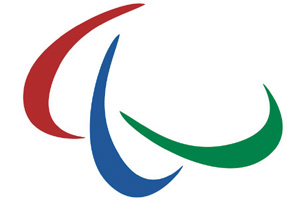 The first Team GB medal of day two was won by Aileen McGlynn and pilot Helen Scott taking silver in the in the blind/visually impaired tandem 1km Time Trial. As the penultimate pair they set themselves up for gold but were beaten into second place in the final run by World Champions Felicity Johnson and Stephanie Morton of Australia who set a Paralympic record of 1:08.919 in the process. New Zealand's Phillipa Gray and Laura Thompson took the silver with GB's Lora Turnham and pilot Fiona Duncan finished in fourth place.
In the Men's C4-5 1km Time Trial Jon-Allan Butterworth only just missed out on gold having set a blazing 1:05.985 a second better on the previous World Record (set by Butterworth back in March) but it proved not enough for relegation to silver with Spain's Alfonso Cabello taking the gold with a time of 1:05.947. China's Xinyang Liu took the bronze. GB's Jody Cundy, set to be the final rider out of the blocks, was given a controversial 'Did Not Finish' after stumbling at the start and having a request for a restart denied.
Gold though was certainly on the cards for Mark Lee Colbourne – who won silver in the Men's C1-2-3 1km Time Trial yesterday – when he today beat China's Zhang Yu Li in the final of the Men's C1 Individual 3km Pursuit. He did it in truly impressive style too, bagging a new World Record time of 3:53.881.
Racing for Bronze in the C3 Men's Individual Pursuit Britain's Darren Kenny was determined to go home with a medal and did just that with a World Record time of 3.35.257 to beat Australia's David Nicholas. In the Silver/Gold final things got off to a literally shaky start for America's Joseph Berenyl against GB's Shaun McKeown with a restart due to a technical fault with the bike, but once things got underway the American dominated winning in 3:37.912.