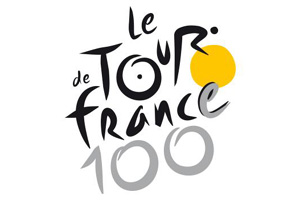 The route for the 100th Tour de France was unveiled yesterday at the Paris Convention Centre, in front of an audience of 4,000 people; as had already been widely rumored the historic centenary edition will me a monster of a climb with the kind of hills likely to rule out a second consecutive overall win for Bradley Wiggins. Indeed Wiggins has already declared it 'more than likely' he will play a supporting role to team mate Chris Froome and concentrate instead on winning at the more fitting Giro d'Italia (set in include more than 90km of time trial), saying simply, 'I just want to be in a successful team.'
The 2013 Tour de France will begin, as was already known, on Corsica (June 29) with three days of racing over 511km before moving to mainland France for the first time trial – the team effort in Nice of 25km. The two subsequent (individual) time trials are set for Stage 11 (Avranches – Mont St Michel, 33km) and Stage 17 (Embrun – Chorges, 32km), a total of 65km down from the 100km of this year. The finish, as has been traditional for many years, will take place on the Champs-Elysees in Paris (July 21) after 3,360km of racing; with the twist for this celebratory edition being that not only will riders go all the way to the top of the famous boulevard and circle the Arc de Triomphe, but their arrival is to be timed for twilight too.
But it is without doubt the climbs that will define the 2013 edition; although the rumors that the TdF would finish atop l'Alpe d'Huez rather than in Paris proved – naturally enough – unfounded, the beast will still have to be tackled twice during the 168km Stage 18, and the legendary Mont Ventoux makes a welcome (!) appearance once more for 2013. Adding to the tough mix next year will be four summit finishes, not least of which is likely to be the penultimate stage's ascent to Semnoz where the entire TdF could be won or lost.
The full TdF 2013 route is:
Stage 1 (June 29) Porto Vecchio – Bastia, 212km
Stage 2 (June 30) Basta – Ajaccio, 154km
Stage 3 (July 1) Ajaccio – Calvi, 145km
Stage 4 (July 2) Nice – Nice (TTT) 25km
Stage 5 (July 3) Cagnes sur Mer – Marseille, 219km
Stage 6 (July 4) Aix en Provence – Montpellier, 176km
Stage 7 (July 5) Montpellier – Albi, 205km
Stage 8 (July 6) Castres – Ax 3 Domaines, 194km
Stage 9 (July 7) St Girons – Bagneres de Bigorre, 165km
Rest Day
Stage 10 (July 9) St Gildas des Bois – St Malo, 193km
Stage 11 (July 10) Avranches – Mont St Michel (ITT) 33km
Stage 12 (July 11) Fougeres – Tours, 218km
Stage 13 (July 12) Tours – St Amand Montrond, 173km
Stage 14 (July 13) St Pourain sur Sioule – Lyon, 191km
Stage 15 (July 14) Givors – Mont Ventoux, 242km
Rest Day
Stage 16 (July 16) Vaison la Romaine – Gap, 168km
Stage 17 (July 17) Embrun – Chorges (ITT) 32km
Stage 18 (July 18) Gap – Alpe d'Huez, 168km
Stage 19 (July 19) Bourg d'Oisans – Le Grand Bornand, 204km
Stage 20 (July 20) Annecy – Annecy Semnoz, 125km
Stage 21(July 21) Versailles – Paris