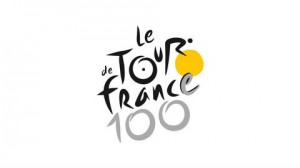 The Tour de France is an event defined by tough stages, national pride and sporting supremacy. But above all it is an event defined by rivalry.
The origins or the Tour de France are as arcane and shrouded in legend as they are typically Gallic, and as the 100th edition approaches in an age of apps, blogs and social media it seems almost quaint to consider that it was rivalry within the printed newspaper mêlées of the early 20th Century that kick-started the greatest cycling race in the world.
Five years before those trailblazing cyclists set off for the first TdF in 1903, French novelist Émile Zola wrote an open letter to L'Aurore newspaper in defence of one Captain Alfred Dreyfus, a Jewish soldier accused (many felt unjustly) of spying for the Germans. Amongst those who supported both Zola and Dreyfus was Pierre Giffard, the then-editor of France's first sports newspaper, Le Vélo – unfortunately many of Le Vélo's backers and advertisers, many of whom were bike manufacturers, took umbrage at such a left-leaning and near-anti-national opinions and jumped ship.
The result was the launch of L'Auto-Vélo (later simply L'Auto), printed on distinctive yellow paper to differentiate it from green-tinged rival Le Vélo. Heading L'Auto-Vélo was Henri Desgrange, an avid cyclist with a host of pedal-powered records to his credit. Desgrange was joined by Victor Goddet, an astute financier, and by Géo Lefèvre, a sports journalist already of some repute. Together they began to forge a true rival to Le Vélo, even wrestling away control of the Paris-Brest-Paris race, which had been founded by poor Giffard, and establishing, in 1902, their own Paris-Bordeaux race.
Despite this, circulation was stagnant – what was needed was a real coup to ignite the French passion…
On Saturday December 20, 1902, Desgrange met with Lefèvre for lunch at the Brasserie du Madrid in Paris. Their meal complete, Lefèvre offered what he hoped would be an idea to save their beloved paper: the staging of a Tour de France. With hasty plans set in place – and with the financial wizardry of Goddet to the fore – it was on January 13, 1903 that the paper ran their tantalising intention to stage a 'race like nothing before.'
In the 110 years since the first race – which covered a total distance of 2,428km and was won by Maurice Garin – the Tour de France has transformed itself in many ways; evolving and adapting across the span of the 20th Century but retaining the same ideal at its heart: rivalry…
The 100th Edition of the Tour de France begins in Corsica on June 29, finishing some 3,360km later on the Champs-Elysees, Paris on July 21. Full details at letour.com and on Cyclo as the action unfolds.