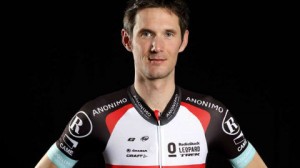 RadioShack Leopard Trek have formally announced that they will be ending their association with Fränk Schleck, the older brother of Andy, winner of the 2010 Tour de France. The decision comes ahead of Fränk Schleck's doping suspension for the use of the diuretic Xipamide in the 2011 TdF coming to an end.
An official statement from Leopard read, 'With the end of Fränk Schleck's suspension approaching, Leopard and its partners have assessed the situation in view of a possible renewal of the collaboration with Fränk Schleck. Having finalized this assessment in a broad and objective way, Leopard has decided to not renew the collaboration between Fränk Schleck and the RadioShack Leopard Trek cycling team.' It concluded, perhaps a little curtly: 'Leopard wishes Fränk Schleck a successful continuation of his career.'
It may seem a little ironic that Andy Schleck's 2010 win at the Tour de France was awarded as a result of Alberto Contador's disqualification for doping.
It was recently announced that Trek Bicycle had reached an agreement with Leopard SA to acquire the WorldTour license following RadioShack's decision earlier this year to end their funding support of the team (more on Cyclo here). With the team reshaping for the start of the 2014 season they have confirmed the signing of 2013 Ronde Van Vlaanderen and Paris-Roubaix champion, Fabian Cancellara – more here.