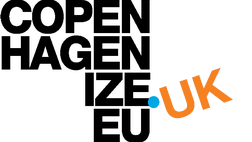 As London continues to pat itself on the back after Ride London this weekend Cyclo got to thinking 'just how cycling friendly is London anyway?' Or the rest of the UK for that matter…
There didn't seem to be an authoritative guide out there so we decided to try it ourselves. After collecting ten surveys from 2008 to 2013, from sources as diverse as Virgin Money, Cycling Plus, Department of Transport and Campaign for Better Transport, we compiled an average view and… it told us nothing.
Although Bristol often ranks in the top five, Cambridge, for example, goes from number two in one survey to number 60 in another. Plymouth makes the top spot in the Virgin Money survey but appears only once more in the others. York is top three in two and nowhere in the rest. So we decided that we should take up the challenge and run the data again but with more rigour. We needed to Copenhagenize.
The Copenhagenize Index is a renowned study that ranks the world's 'Bike Friendly' cities. By using 13 categories and a complex marking system the results are published annually since 2011. To no-ones surprise Amsterdam and Copenhagen always do best as do other cities in Holland, Belgium and Germany. Spain and France are also well represented. Outside of europe it's often Japan and Canada that feature. As for the UK, London made the top 20 in 2011 but that's about it. As the data is partly gathered by volunteers (156 in 67 cities this year) we thought we'd try the same approach. We're going to kick off the process but we'd like some help. If you feel like putting your UK City or Town forward please get in touch at mail@cyclo.co.uk.