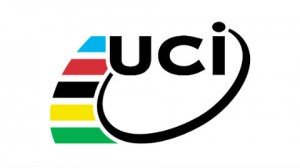 Pat McQuaid's ambitions for a third term as president of the UCI (International Cycling Union) has further faltered with the announcement that Swiss Cycling has withdrawn their support of him. Irishman McQuaid, who lives in Switzerland, had sought their support after Cycling Ireland voted against his nomination in June at an extraordinary general meeting with 74 in favour and 91 against the motion: 'That Mr. Pat McQuaid be and is hereby nominated by Cycling Ireland to stand as a candidate for the Presidency of the UCI at the 2013 UCI Congress and that the said nomination be executed and submitted forthwith by the Board of this Company'. Although he is (currently) backed by both Thailand and Morocco, a third federation nomination is required under the UCI constitution, a rule that McQuaid is currently trying to amend amidst bitter legal arguments.
Standing against Pat McQuaid is Brian Cookson who has been President of the British Cycling Federation for some 16 years. In a statement on his campaign website (briancookson.org) Cookson says: 'This latest development is of real significance to the Presidential election process. It leaves Mr McQuaid in a very difficult position, particularly when viewed alongside his failure to receive a nomination from his own national federation as required under the constitution of the UCI… It also places further question marks against his other 'nominations' whose validity is in serious doubt and remain a matter of genuine concern to many in the cycling world.'
He continues, 'No attempts at manipulation and legal bluster can take away the doubts and questions. The important principle in any democracy is that you must respect the rules as they are, not how you'd like them to be. My hope remains that we have a democratic process based on the rules of the race when it started rather than those made up half way through.'
Read the Cyclo feature on Brian Cookson here.