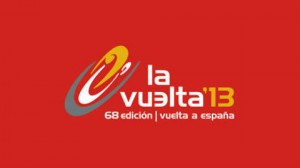 The Vuelta a España (or less romantically the Tour of Spain) is one of the three races, along with the Giro d'Italia and Tour de France that make up the Union Cycliste Internationale (UCI) 'Grand Tours'. Whilst the Tour de France started in 1903 and the Giro six years later in 1909, the Vuelta is by far the youngest cousin with its first running in 1935 and a twenty-year gap until it became a full-blown annual event in 1955. In the same way that both le Tour and Giro were first staged and then grew in order to boost the circulations of their newspaper sponsors (L'Auto in France and La Gazzetta dello Sport in Italy), so too was the Vuelta conceived to increase the readership of Spain's Informaciones.
This year's Vuelta a España (the 68th edition) runs from Saturday, August 24 to Sunday, September 15, covering a total distance of 3,319.1km. It comprises six flat stages, 13 mountain stages (with 41 mountain passes and hills), one Team Time Trial and one Individual Time Trial.
Should you find yourself in a Vuelta a España themed pub quiz, Cyclo's here to help:
* Originally staged in spring, it was rescheduled to late August/early September back in 1995 to avoid competing with the Giro d'Italia.
* The greatest number of participants was 207 in 2002, compared to the fewest in 1941, just 32 riders.
* The honour for the greatest number of overall Vuelta victories (three) is shared Tony Rominger (1992, 93 and 94) and Roberto Heras (2000, 2003, 2004).
* The greatest number of stage wins is a staggering 39 all chalked up between 1941 and 1947.Perhaps even more impressive is Freddy Maertens's 1977 achievement when he scored 13 stage wins in a single edition (and, yes, that did make him the winner in overall classification…)
* The shortest course was a mere 2,419km in 1963, whilst the longest was 1941's 4,442km marathon.
* The country that has won the most editions of the Vuelta (28) is, not surprisingly, Spain
* The smallest margin of victory was in 1984 when Eric Caritoux won over Alberto Fernández by a mere 6 seconds.
* The largest margin of victory was back in 1945 when Delio Rodriguez came in a massive 30minutes and 8seconds ahead of second place Julián Berrendero.
The full 2013 Vuelta a España route is:
Stage 1 August 24 Vilanova de Arousa – Sanxenxo 274km (TTT)
Stage 2 August 25 Pontevedra – Baiona. Alto Do Monte Da Groba 177.7km
Stage 3 August 26 Vigo – Mirador de Lobeira / Vilagarcía de Arousa 184.8km
Stage 4 August 27 Lalín/a Estrada – Finisterra. Etapa Fin del Mundo 189km
Stage 5 August 28 Sober – Lago de Sanabria 174.3km
Stage 6 August 29 GuiThulo – Cáceres 175km
Stage 7 August 30 Almendralejo – Mairena de Aljarafe 205.9km
Stage 8 August 31 Jerez de la Frontera – Estepona. Alto Peñas Blancas 166.6km
Stage 9 September 1 Antequera – Valdepeñas de Jaén 163.7km
Stage 10 September 2 Torredelcampo – Güéjar Sierra. Alto Hazallanas 186.8km
Rest Day
Stage 11 September 4 Tarazona – Tarazona 38.8km (ITT)
Stage 12 September 5 Maella – Tarragona 164.2km
Stage 13 September 6 Valls – Castelldefels 169km
Stage 14 September 7 Bagà – Andorra. Collada de la Gallina 155.7km
Stage 15 September 8 Andorra – Peyragudes 224.9km
Stage 16 September 9 Graus – Sallent de Gállego. Aramón Formigal 146.8km
Rest Day
Stage 17 September 11 Calahorra – Burgos 189km
Stage 18 September 12 Burgos – Peña Cabarga 186.5km
Stage 19 September 13 S. Vicente Barquera – Oviedo.Alto Naranco 181km
Stage 20 September 14 Avilés – Alto de L´Angliru 142.2km
Stage 21 September 15 Leganés – Madrid 109.6km
For further details on the Vuelta a España see lavuelta.com