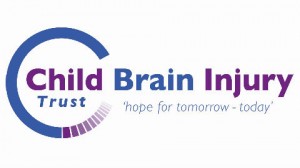 The Child Brain Injury Trust is a national charity, registered in 1991, providing information, support and training to anyone living in the UK who is affected by a child's brain injury. In the lead up to the end of British Summer Time, they will be running a Child Safety and Awareness Campaign to encourage school children to embrace the use of helmets, lights and reflectives – Cyclo will be supporting the campaign with a series of features and reviews – but first we spoke to Andrew Tee, the Community Fundraiser at CBIT behind the campaign, to find out what they had planned…
Cyclo: Firstly, can you tell us a little more about what the Child Brain Injury Trust does…
Andrew Tee: We currently work with over 5,000 people each year – not just injured children but their family (both immediate and extended), and any professionals who come into contact with the child from teachers to healthcare and social care workers. We ensure that we are accessible at every stage to provide practical support and solutions to the many complex issues surrounding a child with an acquired brain injury
Cyclo: And the campaign?
AT: The Child Brain Injury Trust is committed to providing practical and up to date advice on road safety and the prevention of head injury. So we are planning a week-long child safety and awareness campaign to launch on October 21, which is the week leading up to when the clocks go back. It's a time of year when suddenly children can find themselves traveling to and from school not necessarily in the dark, but certainly in worsening weather and lower lighting conditions. The campaign will be aimed at school-age children, and will focus on staying safe on the roads whilst cycling, scooting, and skating, and to encourage children to wear a helmet and hi-vis clothing. We really want to get the message across that wearing a helmet is a lot cooler than getting a brain injury!
Cyclo: What activities are planned for the week?
AT: Our Child and Family Support Officers and Fundraisers across the country will be visiting schools to spread the safety message, and handing out reflective 'slap wraps' with the slogan 'Be seen not hurt' to children to really encourage them to think about being seen and staying safe during the winter months.
We've also developed a wide range of National Curriculum based activities and worksheets all based around education and awareness of brain injury, child safety and injury/accident prevention. These school packs will be used in conjunction with the school visits. The campaign will culminate with a sponsored cycle ride from the Charity's head office in Bicester on Sunday October 27, along with other rides from our offices in Belfast and Glasgow. The campaign aims to engage as many groups and individuals as possible during the week, and we are already getting offers of support from people involved in the sporting/cycling world, and companies who design safety equipment.
Cyclo: And how else are you planning on getting your message across?
AT: We're planning to post blogs each day throughout the campaign week, from people who can inspire young people to get active, but do it safely. We have a number of seasoned adventurers who have completed amazing journeys by bike and skateboard already signed up to support the campaign and write these for us; they will help us to spread the message via their social media channels.
We will also be dedicating pages on our website to promote the campaign, with safety/prevention information and regular updates from our guest bloggers. We aim to run competitions throughout the week, with prizes from UK cycle and safety companies. Social media will certainly play a big role in this campaign, driving traffic to the website and encouraging our followers to share our activities with their friends and followers.
Cyclo: So your key messages would be?
AT: Wear a helmet! – Our mantra really is that wearing a helmet (and also using lights and reflectives) is a lot cooler than getting a brain injury… We absolutely want to promote that enthusiasm for children to be active, but equally to be safe; so to encourage more children to wear a helmet is fundamental. As a charity we certainly want to raise awareness of childhood brain injuries and highlight the common sense approaches to avoiding them when it comes to road safety.
For further information about the Child Brain Injury Trust (Registered Charity No. 1113326) and the latest on the campaign (check back regularly for updates) see: childbraininjurytrust.org.uk and take a look at their video below.
Read Cyclo's latest reviews of children's cycling helmets here and our reviews of the Nite Ize LED range here.