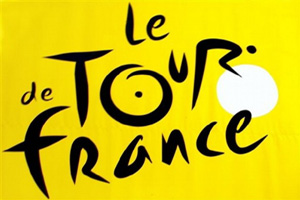 Details of the Tour de France 2014 route have been unveiled at the Palais des Congres in Paris. Starting in Leeds on Saturday July 5 – the fourth time the race has visited the UK and the first time since 2007 – it proceeds to run York to Sheffield then day three Cambridge to London before heading to France and the coastal town on Le Touquet.
Stage 5 will commemorate the First World War by taking the riders over the cobbles usually seen at the spring Classics, on a 156km leg from Ypres in Belgium to Arenberg, a prospect that defending champion Chris Froome has already confessed gives him cause for concern. However the 3,656km route certainly looks climber-friendly with the Alps featuring three summit finishes – La Planches des Belles Filles (Stage 10), Chamrousse (Stage 13) and Risoul (Stage 14) and the Pyrenees a further two at the ski stations of Plat d'Adet (Stage 17) and Hautacam (Stage 18).
Stage 20, Saturday, July 26, will see the Individual Time Trial run 54km from Bergerac to Perigueux.
The full Tour de France 20414 route is:
Stage 1: Saturday, July 5 – Leeds – Harrogate, 191km
Stage 2: Sunday, July 6 – York – Sheffield, 198km
Stage 3: Monday, July 7 – Cambridge – London, 159km
Stage 4: Tuesday, July 8 – Le Touquet Paris-Plage – Lille, 164km
Stage 5: Wednesday, July 9 – Ypres – Arenberg Porte du Hainaut, 156km
Stage 6: Thursday, July 10 – Arras – Reims, 194km
Stage 7: Friday, July 11 – Epernay – Nancy, 233km
Stage 8: Saturday, July 12 – Tomblaine – Gerardmer, 161km
Stage 9: Sunday, July 13 – Gerardmer – Mulhouse, 166km
Stage 10: Monday, July 14 – Mulhouse – La Planche des Belles Filles, 161km
Tuesday, July 15 – Rest Day
Stage 11: Wednesday, July 16 – Besancon – Oyonnax, 186km
Stage 12: Thursday, July 17 – Bourg-en-Bresse – Saint-Etienne, 183km
Stage 13: Friday, July 18 – Saint-Etienne – Chamrousse, 200km
Stage 14: Saturday, July 19 – Grenoble – Risoul, 177km
Stage 15: Sunday, July 20 – Tallard – Nimes, 222km
Monday, July 21 – Rest Day
Stage 16: Tuesday, July 22 – Carcassone – Bagneres-de-Luchon, 237km
Stage 17: Wednesday, July 23 – Saint-Gaudens – Saint-Lary-Soulan Plat d'Adet, 125km
Stage 18: Thursday, July 24 – Pau – Hautacam, 145km
Stage 19: Friday, July 25 -Maubourguet Pays du Val d'Adour – Bergerac, 208km
Stage 20: Saturday, July 26 – Bergerac – Perigueux,  54km ITT
Stage 21: Sunday, July 27 – Evry – Paris, 136km