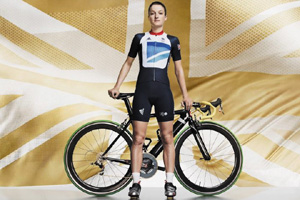 The International Cycling Union (UCI) has given the Women's Tour of Britain a 2.1 status for its launch in 2014. The classification is significant for a number of reasons: firstly it puts the event on a par with some of the highest-rated women's races in the world (and with the men's ToB), in turn this will ensure a top-flight of riders –meaning, for viewers and followers, a more dramatic spectacle – and finally it potentially makes the future staging of a Women's Tour de France that much more likely.
The Women's Tour of Britain, officially entitled The Women's Tour, will begin on Wednesday May 7 with the Grand Depart in Northamptonshire and conclude on Sunday May 14; the location of the other four stages of this five-stage event have yet to be revealed.
Commenting on the announcement British Cycling's Director of Cyclesport Jonny Clay said: 'The Women's Tour will be a fantastic addition to the British racing calendar next year… We worked with SweetSpot (the event organisers) to identify the best calendar slot and lobbied the UCI for the highest category a start up event could attain. The fact that the event has been granted 2.1 status, putting it in the top echelon of races, is welcome news.' Guy Elliott, director SweetSpot, added: 'We are absolutely delighted that the UCI have awarded us 2.1 status for this exciting new event.'
Last July, it was announced that SweetSpot would continue in its role as delivery partner for the Tour of Britain after being awarded a new five-year deal with British Cycling, to begin in 2014.