No arguing that's it's been another great year for cycling and an equally good one for books on the subject. With Cyclo's Best Cycling Books 2013 guide  you can flesh out your Christmas list or get some inspiration for 2014. We've picked out our top 5 for your reading pleasure (and thrown in a couple of close contenders too), but if you think there's something we've missed let us know at editor@cyclo.co.uk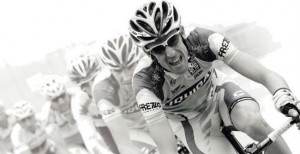 Domestique, The True Life Ups and Downs of a Tour Pro
A pro rider for more than a decade with some 14 Grand Tours to his credit, Charly Wegelius sets bare the true struggle of life on the circuit and demystifies much of cycling's inner machinations but his book is also one of humbling simplicity in many ways and his modesty shines. In his opening chapter, 'Prologue' (Cav went for this 'gag' in At Speed too), Wegelius says: 'What is it to be a great cycling champion, I will never know. What I can tell you is what it is to race bicycles for a living'. And if you want to know what it's like to be the man who works day in, day out for the glory of others this lays it on the line.
Wegelius and co-author Tom Southam, once a pro himself, now known for his journalism in the sport, balance humour with brutal reality ('forget the glamour, welcome to the shitty, true life ups and downs of a tour cyclist') and the decision to avoid salacious gossip and exposé in favour of straight talk is to be applauded heartily. Easily our favourite cycling book of the year.
The True Life Ups and Downs of a Tour Pro, Ebury Press (ISBN-10: 0091950937) is currently out in hardback at £16.99 (Kindle £9.49) with the paperback edition due February 2014. Available from, amongst others, Amazon.co.uk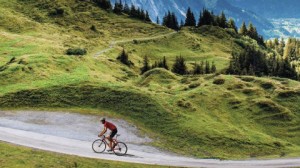 Mountain Higher
Subtitled Europe's Extreme, Undiscovered and Unforgettable Cycle Climbs, Mountain Higher is the sequel (of sorts) to Daniel Friebe and Pete Goding's beautiful Mountain High: Europe's 50 Greatest Cycle Climbs. Concentrating here on the continent's lesser-known, but still challenging and spectacular mountain roads and passes this is a sumptuous large-format book (no cycling jersey pocket potential unfortunately) that gives both lucid and narrative accounts of each detailed climb along with all the stats and stunning photographs to boot.
The spread through Europe is good – even Belgium gets something of a surprise entry with the 111m climb over 2.2km of the Oude Kwaremont – and those of a techie nature will enjoy the free QuercusEye app which allows you to hover over a selection of the photos and have them augmented with video and other detail. Mountain Higher is certainly amongst our favourite coffee-table books of the year regardless if you are planning to use it for adventure prep or fantasy musings.
Mountain Higher: Europe's Extreme, Undiscovered and Unforgettable Cycle Climbs (ISBN-10: 1780879121) by Daniel Friebe and Pete Goding is published by Quercus, RRP £25.00 – Available from, amongst others, Amazon.co.uk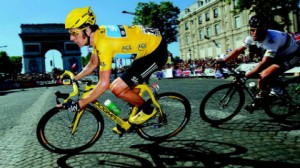 Tour de France 100th Race Anniversary Edition
Those sunny days of summer may be far behind but relive them (and a hundred more) in this beautifully produced commemorative book. Of course there are no end of volumes on various aspects of the Tour de France and numerous biographies of those you have ridden it to fill in the more personal (often painful) minutiae. But now, thanks to publishers Quercus, comes one as rich and beguiling as the race itself.
Covering the birth of the TdF before dedicating a page per race through the subsequent one hundred editions, it includes overviews that capture the agony and ecstasy along with brief stats, such as final standings, total distances, average winner speed and map, all of which helps contextualise things. More importantly it is also a stunningly illustrated visual history with more than 250 photographs and illustrations, many previously unpublished. As a written history, with substantial sidebars, this book is near perfect; as a collectable coffee table picture book it is unsurpassed.
Tour de France 100th Race Anniversary Edition is published by Quercus (ISBN-10: 1782064141) and worth every penny of the £30 cover price. Available from, amongst others, Amazon.co.uk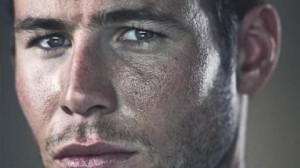 At Speed
At Speed is, in essence, volume two of Mark Cavendish's autobiography. Boy Racer was published back in 2010, but more than enough has happened to the 'Manx Missile' in the intervening years to justify another slice – multiple jerseys from all three Grand Tours, the Olympics, the World Road Race title… You get the idea.
Opening with a thrillingly recounted chapter on the World Championship road race in Copenhagen At Speed takes an occasionally non-linear journey through the other ups and (occasional) downs of Cav's recent career across three teams in as many years. As befits a cyclist who places equal emphasis on mental as physical prowess – he's an avid Sudoku solver – he never presents excuses for his failures, just highly analytical and insightful reasons. Although co-written by ghost Daniel Friebe, who, as co-author of Mountain Higher gets two of our top five slots for 2013, At Speed manages to retain a real 'first hand' feel through which Cav's voice and ambitions are clearly heard.
At Speed (ISBN-10: 0091933404) by Mark Cavendish and Daniel Friebe is published by Ebury Press. RRP £20 hardback and £9.49 on Kindle. Available from, amongst others, Amazon.co.uk
Racing Hard
Few cycling journalists have enjoyed a career as long and esteemed as that of William Fotheringham; since joining the Guardian in 1989 he has established himself as a writer respected not only by the lay-reader but by the Grand Tour participants – he is undoubtedly as 'riders' journalist'.  Racing Hard, published by Faber and Faber, brings together what might be considered the definitive collection of tales from the front line of pro-racing, which, taken together, becomes something of a meditation on the changing face of the sport over the last two decades.
The forward by David Millar not only sets out the regard with which Fotheringham is held, but encapsulates the span of his work; Millar writes: 'William has put my career into words, from an ambitious teenager to a fallen world champion to a fervent anti-doping campaigner, team owner and father.' Those that know and love Fotheringham's work as a journalist or author (read the review of his book Merckx: Half Man, Half Bike here) will naturally gravitate towards Racing Hard; but hopefully it will also bring his words to those unfamiliar with his prolific output and earn him yet more dedicated followers. He's worked long and hard for them…
Racing Hard (ISBN-10: 0571303625) is published by Faber and Faber, RRP £12.99 paperback and Kindle £4.79. Available from, amongst others, Amazon.co.uk
Also Rode:
They may not have made our Top Five, but treating yourself to one of our 'Also Rode' picks is more than recommended…
It's All About the Bike: My Autobiography – Sean Yates
One of our greatest pro cyclists and also the mind behind the rise and rise of Team Sky; an extraordinary career and a book well deserving of your time. RRP £18.99 Kindle £9.49. Available from, amongst others, Amazon.co.uk
The Race Against Time – Edward Pickering
Analysis of the rivalry between living-legends Graeme Obree and Chris Boardman at a time which could be argued was the birth of modern British cycling dominance. RRP £16.99, Kindle £9.49. Available from, amongst others, Amazon.co.uk
On the Road Bike: The Search For a Nation's Cycling Soul – Ned Boulting
Boulting, the author of How I Won The Yellow Jumper, takes an odd-ways glance at out nation's often eccentric approach to cycling.  RRP £14.99, Kindle £8.54. Available from, amongst others, Amazon.co.uk
Seven Deadly Sins: My Pursuit of Lance Armstrong – David Walsh
Certainly not the final word on the scandal that is Armstrong, but Walsh remains so inextricably linked to the sordid tale that his book brings a truly unique perspective.  RRP £8.99, Kindle £4.49. Available from, amongst others, Amazon.co.uk 
Read more Cyclo book reviews here