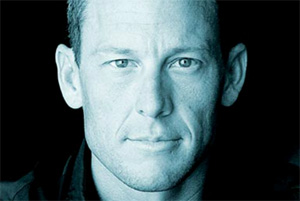 Speaking to the BBC's Tim Franks on World Service radio Lance Armstrong has said that he wishes to be '100% transparency and honesty' in any future inquiry into cycling's doping scandals. The expressed desire is likely to be music to the ears of new UCI president Brian Cookson who was elected largely on his platform for anti-doping reform and who is seeking to meet with the disgraced Texan who was stripped of his seven Tour de France wins after he finally confessed to chat show host Oprah Winfrey to years of cheating.
But Armstrong – who is facing financial ruin amidst a growing number of legal actions associated with his lies – also told Franks that there should be consistent treatment for those who flouted the rules. 'If everyone gets the death penalty, then I'll take the death penalty,' he said during the 20-minute interview, adding, 'If everyone gets a free pass, I'm happy to take a free pass. If everyone gets six months, then I'll take my six months…'
Tim Franks' interview with Lance Armstrong can be heard on the BBC World Service's Newshour today (Monday, November 11) at 1.06pm and 2.06pm GMT and on catch-up services thereafter.