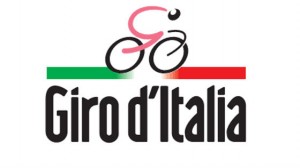 The Giro d'Italia 2014 will begin on Friday, May 9 in Northern Ireland at the Titanic Belfast visitor centre with a 21.7km Team Time Trial, the start of three day's action outside of Italy before the action restarts on mainland Europe on May 13 with the 121km race from Giovinazzo to Sari. In total the 2014 Giro d'Italia will cover some 3,449.9km, averaging 164.3km stages which will be made up of two individual time trials, one team time trial, eight stages for sprinters, one medium mountain, four medium mountains with summit finishes and five high mountains with summit finishes
The Northern Ireland start marks the eleventh time that the event has started outside of Italy since the very first 127 riders set off from Loreto Place in Milan in 1909. San Marino was the first, not-too-distant, foreign host in 1965, followed by Monaco (1966), Belgium (1973), Vatican City (1974), Greece (1996), France (1998), The Netherlands (2002), Belgium and The Netherlands again in 2006 and 2010 respectively, and finally Denmark in 2012.
As always the Giro jerseys up for grabs are: Maglia Rosa (pink jersey) for overall classification leader, Maglia Azzurra (blue jersey) for king of the mountains, Maglia Ciclamino (mauve jersey) awarded to points classification leader, and the Maglia Bianca (white jersey) for best young rider.
The full route for the Giro d'Italia 2014 Route is:
Stage 1 May 9, Belfast – Belfast 21.7km (TTT)
Stage 2 May 10 Belfast – Belfast 218km
Stage 3 May 11 Armagh – Dublin 187km
Rest Day
Stage 4 May 13 Giovinazzo – Sari 121km
Stage 5 May 14 Taranto – Viggiano 200km
Stage 6 May 15 Sassano – Montecassino 247km
Stage 7 May 16 Frosinone – Foligno 214km
Stage 8 May 17 Foligno – Montecopiolo 174km
Stage 9 May 18 Lugo – Sestola 174km
Rest Day
Stage 10 May 20 Modena – Salsomaggiore Terme 184km
Stage 11 May 21 Collecchio – Savona 249km
Stage 12 May 22 Barbaresco – Barolo 41.9km (ITT)
Stage 13 May 23 Fossano – Rivarolo Canavese 158km
Stage 14 May 24 Agliè – Oropa 162km
Stage 15 May 25 Valdengo – Montecampione 217km
Rest Day
Stage 16 May 27 Ponte di Legno – Val Martello 139km
Stage 17 May 28 Sarnonico – Vittorio Veneto 204km
Stage 18 May 29 Belluno – Rif. Panarotta 171km
Stage 19 May 30 Bassano del Grappa – Cima Grappa 26.8km (ITT)
Stage 20 May 31 Maniago – Monte Zoncolan 167km
Stage 21 June 1 Gemona del Friulli – Trieste 169km
For further details on the Giro d'Italia 2014 see gazzetta.it