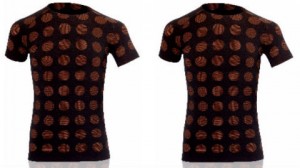 There are a multitude of options when it comes to picking a high performance base layer but those multi-brand quandaries have now grown to include the F-Lite Ultralight Base Layer. Available for the first time in the UK and part of a wider offering of functional base layers, socks and accessories from the German brand the F-Lite Ultralight lays claim to being the lightest of its kind in the world.
The F-Lite Ultralight, as with all the base layers in the newly-launched collection, use the brand's own F-liteTEX knitting technology – a 'tubular knit' system not unlike that used to create the Buff, which means there are no side seams to rub, chafe or distort the figure-hugging shape. The base layer is flat-hemmed at the bottom and the seams that do remain (attaching the short-sleeved arms) are also flat-locked, laying more or less flush with the material and presenting no real risk of irritation even when things warm up on the run or ride.
When it comes to the claim of being the lightest of its kind in the world, it's hard to disagree – the F-Lite Ultralight weighs only 70 grams/m² (presumably giving rise to the garments full name of F-Lite Ultralight 70 GP Base Layer), which means a medium size comes in at a gossamer whisper 75g. The lack of weight, to put it mildly, combined with the seamless/flat-seam construction, makes for an exceptionally comfortable experience.
Thermal properties impressed Cyclo too, living up to the ideal of keeping us warm on colder training sessions, but effectively keeping things cool when temperatures climbed. It achieves this unconventionally: constructed of otherwise fairly industry standard polyamide, polypropylene and elastane, the F-Lite Ultralight adds a carbon antistatic finish (cyclists love carbon, no?), which prevents the material sticking to the skin, ensuring a layer of air is permanently on hand to regulate heat.
Sticking with the unconventional the F-Lite Ultralight employs a polka dot styling, part of the design input that came from American free-rider and extreme skier Glen Plake. It's never really occurred to us that design aesthetics matter with a base layer, but it's kind of nice that F-Lite took the trouble don't you think?
To date the F-Lite has impressed and Cyclo looks forward to testing through greater extremes – both hot and cold – over the coming year. We're in little doubt it will hold up incredibly well and if you're looking to layer up over this the newly launched adiZero cycling jersey, at just 65g, could prove to be the perfect partner.
The F-Lite Ultralight Base Layer is available in unisex sizes M-XL and retails at £34.99. Further details and online purchase at smgeurope.com