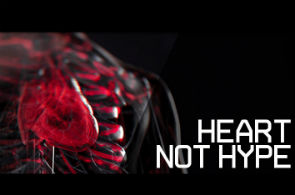 Compression apparel specialists 2XU have launched its first international brand campaign #HeartNotHype.
The new campaign is designed to highlight how compression supports the heart. By heightening circulation and venous blood flow to the heart, compression garments, say 2XU, 'enable athletes to train smarter, perform stronger and recover faster.' The campaign launched on February 24, includes the Heart film featuring elite athletes training across multiple sports – see the video below…
2XU Co-Founder and Sales & Marketing Director, Aidan Clarke comments: 'Heart Not Hype is the first truly global brand campaign we have embarked on, and provides us with the opportunity to connect with new and existing consumers on an emotional and functional level, driving relevance and bonding. This powerful, innovative campaign demonstrates our position as leader in compression apparel, supporting the key driver of human performance – the heart.'
2XU are also offering the chance to win a place at the ultimate performance training camp in California – details and entry here.
To learn more about the #HeartNotHype campaign see 2xu.com/heart