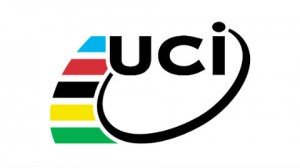 The landmark Cycling Independent Reform Commission (Circ) Report has heavily criticised the sport's leadership during the 1990s and 2000s in its 227-page report. Whilst it broadly cleared the International Cycling Union bosses of 'outright corruption' it pulls no punches when it comes to highlighting a damning range of failings including the effective turning of a blind eye to all but the most serious of doping offences. The report, compiled at a cost of over £2m by chairman Dr Dick Marty and two vice-chairs – Professor Ulrich Haas and Peter Nicholson – specifically highlights preferential treatment of Lance Armstrong.
Other findings, the result of interviews with over 170 people including riders and anti-doping experts, included the fact that the use of 'weight-loss drugs, experimental medicine and powerful painkillers' is widespread, that doping in amateur cycling remains 'endemic' and that other, non-drug related, forms of cheating relating to equipment is still on the rise.
The current UCI president Brian Cookson, who took office in 2013 largely on a clean-sweep and zero-tolerance ticket, responded to the report by saying, 'It is clear that in the past the UCI suffered severely from a lack of good governance with individuals taking crucial decisions alone. Many (of these decisions) undermined anti-doping efforts; put the UCI in an extraordinary position of proximity to certain riders; and wasted a lot of its time and resources in open conflict with organisations such as the World Anti-Doping Agency (Wada) and US Anti-Doping Agency (Usada).'
The full Cycling Independent Reform Commission Report can be read here.