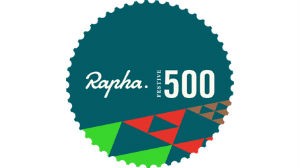 The Rapha inspired Festive 500 is an opportunity for a 'Do It Yourself' event outside of the constraints of organised sportives. In fact the Festive 500 now enters its sixth year, with the challenge to ride 500km in the week between Christmas Eve and New Year's Eve.
Last years more than 8,000 cyclists successfully completed the challenge and claimed their badges, many pushing their own limits to ride further than they'd ridden before. Others simply took the opportunity of some time away from work to end their cycling year on a high. Doing 40miles a day for 8 days sounds pretty straight-forward but rarely is. The challenge comes not just from a decent distance to ride in the first place, but also juggling the commitments of the holiday season and the unpredictability of the winter weather.
If you don't trust yourself to complete the Festive 500 alone you can sign up with Rapha partner Strava and can keep a log of your progress and, if nothing else, prove to family and friends that you've actually covered the miles.
You can share your experience with the #Festive500 hashtag on Twitter, Instagram and Facebook and even win prizes for Best Picture, Best Story, Best Video and more. See last year's winners, and get an idea of what's expected, here.
And, of course, if you need some advice on what to wear for the Festive 500 Rapha can guide you to the right checkout at pages.rapha.cc