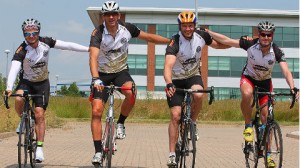 Taking place from June 1 to 25 the Dallaglio Cycle Slam is the Dallaglio Foundation's largest annual fundraising event; it saw Lawrence Dallaglio and his team of core riders, including world-class athletes and celebrities, alongside 300 supporters, cycle through Italy, France, Switzerland and England – covering 2,300km to raise money for his charity. With slightly disturbing mental images of Lycra and rugby boots rattling around my head, I joined them for a day in the saddle.
The darker recesses of my mind had led me to believe that my participation in the Dallaglio Cycle Slamwas going to be a combination of international athleticism and the sort of camping trip my dad would have organised. I certainly felt the need to practice carb-loading to give myself a fighting chance of keeping up with sports stars in cleats, but in all honesty I didn't have much perpetration time for the event, something of an out-of-blue opportunity that left me with just ten days to train/panic. I was already riding about 50miles a week in readiness for a more planned Alpine cycling adventure in September, so I settled comfortably for the arguably sub-optimal, but always agreeable, 'eat and rest' option.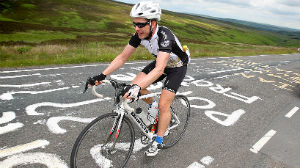 I focused on a seven-day carb-loading regime; on day one I half-read a chapter on nutrition and dutifully increased my carb intake by an extra bowl of cereal and sandwich to achieve the 350g suggested target. On day two, half way through my second bowl of porridge, I finished the chapter and discovered 350g was meant to be a slight reduction in my usual carb intake, followed by four days of 700g of carbs, the reduction apparently spiking the body's ability to store glycogen. Oh well, I figured I might as well keep eating now…
Once in the saddle though I wasn't quite sure of the etiquette, nor of my ability to last the course. I started steady, cycling alongside the 17 stone Lawrence Dallaglio. It was his tour – was it permissible to overtake? Would I regret it later if I did?  The lactic acid taking over and leaving me cramped-up and useless on the side of some picturesque road. I slid ahead feeling good and risking (almost) all…
Despite what I feared was under-perpetration I was probably over-prepared for this ride –both mentally and nutritionally. Having feared that I'd be dropped by super-fast, single-focused sports freaks racing along the tarmac in a blur, I was rather surprised to be supping coffees and eating pork pies just ten miles in and with 83 miles still to go. A few more miles up the road and it was beer and pizza. At 11am, we stopped for lunch. This was provided by professional caterers in a lay-by whilst eager physios got to work on the tightness that cycling from Italy to Yorkshire cause – for the core riders at least, not for the hanger-on day trippers like me. I just ate.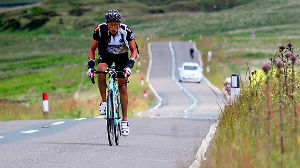 Back on the bike, of similar speedto me was a chap called Andrew Ridgley. We slipped into a pretty closely synchronised paced and rode together for much of the way, celebrating the summits with scenic selfies. I had entirely failed to make the Wham! connection and couldn't work out why so many people asked him for autographs each time we stopped, whilst my own signature wasn't once requested. Go figure…

Aside from the excellent (if unrecognised) company the highlight of Dallaglio Cycle Slamfor me was the route itself; I'd always wanted to climb Holme Moss, having heard so much about it and believing it to be the longest climb in England. I didn't realise it was pipped by Craggy Vale, which we also ticked off the list during the day. That this was also the exact route of the second stage of the Tour de France added to the significance and excitement; the streets of Harrogate were decked out in knitted jerseys and yellow bikes as anticipation for the tour was building and there's no denying this helped build my Sagan and Kittel-styled self-delusion.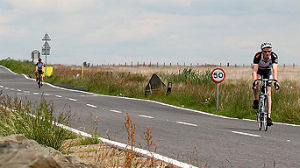 Half way to Sheffield, I had mentally adjusted to a slower day in the saddle and taken on role of team domestique, helping a couple of slightly hung-over and war-torn tourists up the climbs. But having given up rugby myself 12 months ago, I was still pretty chuffed to be part of what Lawrence called the'rugby clubhouse on two wheels.'
Fair play, this group had already achieved a great deal; I couldn't really compare myself coming in fresh. In three more days this dedicated group would be in more familiar surroundings, completing their journey at Twickenham, hoping to have raised £1million through the Dallalgio Foundation for children with cancer and for disadvantaged young people. An amazing team, an incredible cause, and an unforgettable experience…
The four stages of the Dallaglio Cycle Slam were:
Treviso, Italy to St Moritz, Switzerland – June 2-6, 540.1 km
St Moritz, Switzerland to Chamonix, France – June 8-12, 565.1 km
Chamonix, France to Chambery, France –June 14-17, 529.3 km
Leeds, England to Twickenham, England –June 20-24, 686.4 km
Find out more about the Dallaglio Cycle Slam at dallagliocycleslam.com and their official nutrition partner Elivar at elivar.com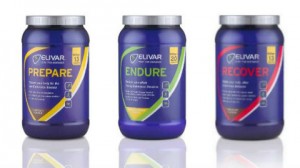 Recognising that what athletes need in their twenties is very different to their mid thirties and upwards, Elivar was developed with sports nutritionists and food scientists to ensure endurance sports participants are set up for continued participation into later life. Commenting on Elivar's support ahead of the challenge Lawrence Dallaglio said, 'we're delighted to have Elivar fuelling me and the team right the way through the ride. Decent sports nutrition is essential for the Dallaglio Cycle Slam because it is such a test of endurance, we'll be riding through a tough environment for 25 days and a group of amateurs like us needs all the help we can get!'
You can read the Cyclo review of Elivar here.
Feature by Tim Friend