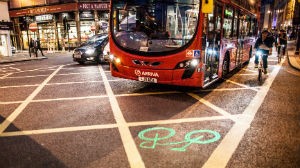 The Near Miss Project, which studied cycling incidents that did not result in injuries, but 'profoundly influences people's experience and behaviours' has published its findings. Analysing the daily cycling experiences of 1,500 people across the UK between October 20 and November 2, 2014 the Near Miss Project details nearly 4,000 incidents, confirming that: 'regular cyclists incur a 'very scary incident' at least once a week; an average of 60 per annum.'
Setting out why near misses are important, giving results from the study that show the scale of the problem, and how it affects different groups of cyclists, the research was funded by Creative Exchange and Blaze and led by the Westminster University with Goldsmiths College and The Bike Show working as collaborators.
You can read the full findings of the Near Miss Project here.