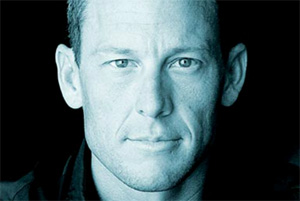 We have only just begun to see the fallout from the case brought by the United States Anti-doping Agency (USADA) against Lance Armstrong; when you shake a sport – any sport – this hard a depressingly large number of things have a tendency to fall out of the tree. But with the whole sorry affair involving not only Armstrong and the USADA, but also US Federal Law, the Court of Arbitration for Sport (CAS), numerous ex-team-mates and the US Postal team – to name but a few – it has often proved to be a tough case to follow. Cyclo have waded through the last four months of developments to highlight the key points in the case against Lance Armstrong
June 12: The United States Anti-doping Agency (USADA) announce proceedings against Lance Armstrong with regards to the alleged use of performance enhancer EPO, blood transfusions, the use of testosterone and so called 'masking agents' during the period 1998 – 2011, despite the fact that the US Attorney's Office dropped its own investigation into the misuse of federal funds (for doping) back in February.
Armstrong confirmed on Twitter that he had received the 15 page letter from the USADA and strenuously denies all charges.
June 13: Calling the actions of the USAD a 'witch hunt', Armstrong Tweets: 'Dear @usantidoping – we have now sent you THREE letters requesting all the relevant info in order for me to respond to your "review board".' Adding: 'Until now there has been no response, not even an acknowledgement of receipt. The knife cuts both ways – it's time to play by the rules.'
Armstrong releases his official statement which begins, 'I have been notified that USADA, an organization largely funded by taxpayer dollars but governed only by self-written rules, intends to again dredge up discredited allegations dating back more than 16 years to prevent me from competing as a triathlete and try and strip me of the seven Tour de France victories I earned… These charges are baseless, motivated by spite and advanced through testimony bought and paid for by promises of anonymity and immunity.'
He continues, 'I have never doped, and, unlike many of my accusers, I have competed as an endurance athlete for 25 years with no spike in performance, passed more than 500 drug tests and never failed one…' Armstrong's full statement here.
June 22: Lance Armstrong's legal team send a lengthy letter to the USADA Review Board refuting the charges from June 12. Couched in as-to-be-expected legal language, the letter describes the allegations as being, '…long on stale allegations disproved long ago and short on evidence.' The 18 page letter goes on to state the view that the USAD had 'abused its powers and this (review) process. To read the full letter click here.
June 29: Despite the legal approach of Armstrong and his representatives the USAD Review Board unanimously agree that charges should be brought, meaning that the case will proceed to arbitration should Armstrong continue to challenge them.
July 5: Armstrong tweets three messages to his followers:
'So let me get this straight…come in and tell @usantidoping exactly what they wanted to hear…'
'..in exchange for immunity, anonymity, and the opportunity to continue to race the biggest event in cycling..'
'This isn't about @usantidoping wanting to clean up cycling – rather it's just plain ol' selective prosecution that reeks of vendetta.'
July 9: In what appears to be a final, desperate bid for legal recourse Armstrong files a federal lawsuit in an attempt to halt the USADA case. US District Judge Sam Sparks rejects the lawsuit almost out of hand, calling it, 'a lengthy and bitter polemic'. However Sparks does allow Armstrong's lawyers to file an amended lawsuit.
July 10: Former US Postal associates of Armstrong – team doctor Luis Garcia del Moral, consulting doctor Michele Ferrari and trainer Jose 'Pepe' Marti – are all given lifelong bans from sport by the USADA for violating anti-doping regulations.
Armstrong had previously called Ferrari, 'a friend and a trusted adviser' – but all formal links were reportedly broken after Ferrari was convicted (though later acquitted) of sporting fraud in 2004.
Ferrari calls the charges against him 'false and ridiculous', claiming he had never witnessed doping within pro cycling teams. The fact that his ban had technically been handed down because 'he had not responded to or contested the charges (from the USADA)' complicates matters as he claims he never received any official communication from them and only learned of his fate from the media. Oddly the UCI claim that Ferrari didn't even hold a current training license.
July 11: The USADA give Armstrong a further 30 days to respond to their charges against him.
August 5: Until this point the UCI had remained somewhat tight-lipped on the subject, but now appeared to put their heads above the parapet saying that they felt the dispute over who should hear the case against Armstrong should be referred to the Court of Arbitration for Sport (CAS).
August 20: US District Judge Sam Sparks rejects the amended lawsuit from Armstrong's legal team which was again attempting to halt the actions of the USADA.
August 23: The watershed moment for Armstrong. He publicly announces that he will no longer fight the USADA allegations beginning his statement, 'There comes a point in every man's life when he has to say, "Enough is enough." For me, that time is now. I have been dealing with claims that I cheated and had an unfair advantage in winning my seven Tours since 1999. Over the past three years, I have been subjected to a two-year federal criminal investigation followed by Travis Tygart's unconstitutional witch hunt. The toll this has taken on my family, and my work for our foundation and on me leads me to where I am today – finished with this nonsense.'
He concludes, 'Going forward, I am going to devote myself to raising my five beautiful (and energetic) kids, fighting cancer, and attempting to be the fittest 40-year old on the planet.' To read Armstrong's statement in full, see here.
August 24: In response to Armstrong's statement the USAD strips him of his seven Tour de France titles and deals him a lifetime ban. However these actions still require the sanction of governing body the UCI. The development divides the media and cycling fans alike…
August 26: Writing in Armstrong's defence in the LA Times, Michael Hiltzik says, 'It's not that the case will be seen as a major victory for sports anti-doping authorities. It's that the anti-doping system claiming its highest-profile quarry ever is the most thoroughly one-sided and dishonest legal regime anywhere in the world this side of Beijing.'
September 3: In a Newsweek cover-story entitled 'I Still Believe in Lance Armstrong', Buzz Bissinger writes, 'I believe his decision had nothing to do with fear of being found guilty in a public setting before an arbitration panel, but the emotional and mental toll of years and years of fighting charges that have never been officially substantiated—despite stemming all the way back to 1999.'
September 7: Pat McQuaid, the UCI President, states that they have no intention of appealing the USADA decision to ban Armstrong and strip him of his TdF titles unless the USADA's case file gives 'serious reasons to do otherwise.' However that case file has still not been made available to the UCI, a fact that is clearly beginning to rile the governing body.
September 27: The UCI fires its fiercest salvo yet at the USADA for its continuing failure to make available the case file. In a strongly worded press release Pat McQuaid, states: 'It is over a month since USADA sanctioned Lance Armstrong. We thought that USADA were better prepared before initiating these proceedings… The UCI had no reason to assume that a full case file did not exist but USADA's continued failure to produce the decision is now a cause for concern… It seems that it would have been more useful for USADA to have used the time of the Tour de France, the Olympic Games and the Road World Championships to prepare their case in full rather than to make announcements.'
McQuaid's statement also contained the rather withering comment: 'The UCI assumes that the reasons for any difficulty in putting the evidence together will be explained in USADA's decision…' Read the full press release here.
October 3: To further complicate the UCI/Armstrong/USADA case a Swiss court finds former Tour de France winner Floyd Landis (one of those who gave evidence to the USADA against Armstrong) guilty of defamation against the UCI.
Landis had made allegation during a German TV interview back in 2010 regarding payments from Armstrong in exchange for the UCI's silence over a positive test in the 2001 Tour de Suisse. The UCI, for their part, concured that a payment of $100,000 (£62,200) was offered and accepted, but that this was a donation to help finance anti-doping measures. Landis is banned from repeating the allegations, ordered to pay compensation of 10,000 Swiss Francs (£6,630) to both current and former UCI presidents Pat McQuaid and Hein Verbruggen and obliged to publish the courts verdict at his own expense in a number of publications including L'Equipe and the Wall Street Journal.
October 10: The USADA release its statement ahead of the full case file. It makes for damming reading, accusing Armstrong not only of doping but of personally overseeing '…the most sophisticated, professionalized and successful doping program that sport has ever seen.' The agency claims its evidence shows 'beyond any doubt' that Armstrong was personally responsible for the culture of drug abuse and cheating that included systematic bullying and grooming of young riders to '…pressure athletes to use dangerous drugs, to evade detection, to ensure its secrecy and ultimately gain an unfair competitive advantage through superior doping practices.' Read the full statement here.
Armstrong ?tweets: 'What am I doing tonight? Hanging with my family, unaffected, and thinking about this (a link to LIVESTRONG)'
The USADA finally make their full report available both publicly and to the UCI. The 1000 page document includes testimonial evidence against Armstrong from 11 former team-mates: Frankie Andreu, Michael Barry, Tom Danielson, Tyler Hamilton, George Hincapie, Floyd Landis, Levi Leipheimer, Stephen Swart, Christian Vande Velde, Jonathan Vaughters and David Zabriskie. The full case file is available as a PDF here.
The UCI has 21 days to respond to the USADA evidence and to either accept or challenge the agency's stripping of the TdF titles and imposed lifetime ban.
Reaction is both mixed and at times surprising as the case continues to divide the cycling community. Dave Brailsford, Head of British Cycling comments, 'Lance Armstrong has made it hard for anyone to trust the sport in its entirety.' Whilst Team Sky's Alex Dowsett speaking at the Tour of Beijing shrugged off the charges, saying, 'I don't think it really matters, he's still a legend in the sport…'
It remains to be seen what the full ramifications of this case will be. It certainly has the potential to shake the reputation of the sport far beyond the now seemingly shattered reputation of Lance Armstrong. As always, Cyclo will keep you posted…