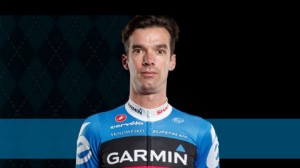 After more than a decade and a half as a pro, one of the most controversial figures in British cycling, David Millar, has announce his intension to retire at the end of the 2014 season. The Malta-born Scot has won four stages of the Tour de France plus more at both the Vuelta a Espana and the Giro d'Italia in a career that has seen both exceptional highs and almost unimaginable lows; his reputation was tarnished in 2004 when he was banned for two years for taking erythropoietin (EPO), but his return in 2006 saw a 'born-again' anti-doping campaigner who has done much to shape the current clean stance in world cycling.
Those that follow him on Twitter (@MillarMind) will also miss his robust and invariably humorous take on life in the peloton (a contradiction given how reserved he can prove in interview), although we're sure that such a verbose character will continue to be vocal post-pro career.
David Millar detailed his rollercoaster career in Racing Through the Dark: The Fall and Rise of David Millar – read the Cyclo review here.