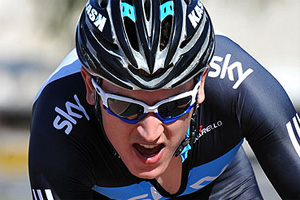 Here's one for your diary: Thompson Sport have teamed up with Geraint Thomas to offer a cycling experience of a lifetime with the opportunity to spend time with the gold medallist – Beijing, Team Pursuit – on a three-day trip (August 17-20) along the cobbled lanes and country roads of Belgium. Following routes made famous by the Tour of Flanders (or the Ronde van Vlaanderen for the pedants out there) this is a chance to ride alongside the Welsh pro cyclist, learning from one of the world's greatest exponents – or, perhaps, just wheeling along in the slip-steam and enjoying some vicarious glory. Freddy Maertens will also be on hand to give cyclists a guided tour through the Centrum Ronde van Vlaanderen (the spiritual home of Flandrian cycling) and Thomas will host a Q&A session following the second day in the saddle.
Thomas says, "I am really excited to announce the opportunity for you guys to join me at a special 3 day De Ronde experience in August. I love the Classics and I am looking forward to sharing my knowledge with you. Any cyclist can join me and the facilities available are top class. I look forward to seeing you there!"
With prices starting from £869 (including travel and 4-star accommodation) this isn't going to be the cheapest short-break you've ever considered – but it does look like it could be one of the most memorable.
Full information available at www.thomsonsport.com