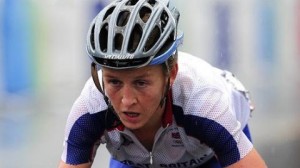 When Cyclo reported on the campaign for a reintroduction a women's Tour de France just eight days ago the signatures set against the online petition stood at an already impressive 13,000. Now that number has swelled to almost 70,000 and, it would seem, Amaury Sport Organisation (ASO, the organisation behind the TdF) are willing to consider the idea.
Thanks to support from a number of high profile sports personalities, including World Champion Emma Pooley, Dutch superstar Marianne Vos and World Ironman Triathlon Champion Chrissie Wellington, the reintroduction of the event is a step closer with Jean-Etienne Amaury, chairman of the family-owned ASO, saying that executives had debated the subject. It has further been reported that in a telephone interview an ASO representative said, 'We need to work out the right economic model, get the media on board and discuss with public authorities about closing the roads… All these parameters need to be planned. It's not likely to happen next year.'
The women's Tour de France has had a checkered history; it began in 1984 (as the 'Tour de France Feminin'), folding five years later and returning for a further stretch from 1992 during which it was rebranded 'The Grande Boucle' following trademark disputes; the 2004 event was cancelled due to problems with logistics and the last running of the race was in 2009.
You can follow Emma Pooley on Twitter at @PooleyEmma and the official campaign at @LeTourEntier – for further details and to sign the online petition (Cyclo would urge you still to do so) see change.org