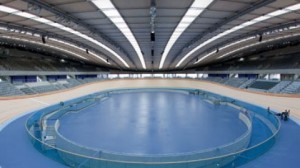 It has been announced that the Olympic Velodrome and BMX track on the Queen Elizabeth Olympic Park in Stratford, home of the 2012 Games, will reopen to the public on March 4 of next year. Renamed the Lee Valley VeloPark the Olympic velodrome, redesigned BMX course, plus a brand new MTB trail and floodlit road circuit, will offer the chance to ride at the iconic site from as little as £2.
The new facility has already been selected as the British bid for the 2016 Track Cycling World Championships – the most significant track cycling event ahead the Rio Games – and the public will have the opportunity to meet many of the Olympic stars at the grand finale of the Revolution Track Cycling Series on March 14-15, 2014.
Fees for the facility are advertised at £6 for adults (£4 children/concessions) for BMX, MTB and road and £12 for adults (£9 children/concessions) for one-hour drop-in sessions at the velodrome – club cyclists receive further discounts at £3.30 for BMX/MTB, £4 velodrome and just £2 for the road facilities.
Full details at visitleevalley.org.uk