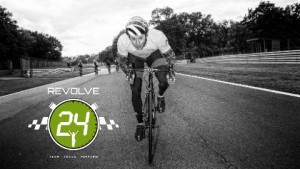 With Revolve24 just around the corner, we figured it's time to find out what it takes to cycle in a 24-hour endurance event… So we asked a man in the know, Simon Lillistone, the Race Director for Revolve24.
Lillistone is perfectly positioned to offer advice on cycling events; the two times Olympian (1988, 1992), also led the delivery of all the cycling events at the Olympic and Paralympic Games. Now he has his sights firmly locked on Revolve24, with the first relay-race taking place in September at Brands Hatch. Here are his tips to help you take on this 24-hour endurance event…
Eat
Keeping fuelled is essential whether you're in for the win or just for fun. You're pushing your gut to the limit as well as your legs, so make sure you know what works for you by trying different foods and drinks before the big day. Eat accurately too, refuelling straight after each ride session and snacking regularly while you're riding to keep energy levels stable.
Sleep
Worrying about how to deal without sleep concerns a lot of 24-hour first-timers. Get your head down and your feet up to aid recovery blood-flow while you sleep. Don't slouch in a chair. Even if you can't actually sleep, just lying down, relaxing and closing your eyes is valuable R&R. Obviously waking up again is just as crucial as sleeping! Make sure you have a good alarm clock, and a second back-up alarm on your phone or watch, both set to give you enough pre-ride prep time when it's your turn in the relay.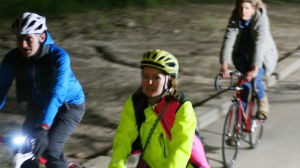 Kit
24-hour racing can be an emotional experience, especially if something breaks. Bring any specific spares you might need (gear hangers, long-valved inner tubes, Di2 chargers, etc.) but also pack 'pit kit' such as a spare pair of shared wheels for a fast change between laps. While mini tools and C02 inflators rule on the circuit, in the Pit Garage, a decent work stand, a pair of wash buckets and a track-pump makes keeping your bike clean and dialled ready for the next lap easy.
Head torches are also super useful whether you've got a midnight mechanical, or you're trying to put your bib shorts on the right way round in the dark (we've been there!) If you have the room, rollers or a turbo trainer are great for a quick warm up/down to keep cramp at bay as night turns to day.
Clothing
If there's one piece of advice the best 24-hour racers always share about clothing, it's "take everything". Be versatile with what you wear on the track: arm and leg warmers can be rolled up or down depending on conditions and thin shells can keep you surprisingly warm but still stuff into a back pocket. Pack all your shorts and socks too, as dragging stinking sweaty kit back on for another lap can be enough to crack the strongest resolve, and can rub you raw. We can't recommend saddle cream highly enough in an endurance event – it can literally save your ass – and baby wipes are perfect for freshening up before laps.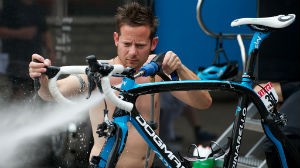 Bike
Get your bike professionally serviced, lubed and running smooth in the weeks before the event. Check tyres are in good condition. Don't be afraid to try small tweaks beforehand either. For example lowering tyre pressures to 90psi or switching 23c tyres for 25c can also add comfort and control you'll really appreciate by the time dawn comes around or corners get damp with dew.
Resist the temptation to change anything significant for the race weekend. Being able to trust that your bike works perfectly is way more important than risking reliability for the sake of a handful of grams of drag or a few more watts at the rear wheel.
Revolve24 is a global series of 24-hour cycling relay races set at iconic motor circuits around the world. Officially launched at Brands Hatch – which will also play host to the first event on September 19-20 – the series will then embark on a world tour throughout 2016 including famous motor racing circuits in the USA, France, Spain, Portugal and Canada. Full details of Revolve24 at revolve24.com