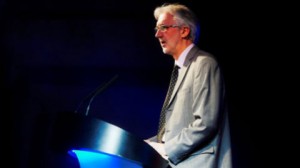 The newly appointed president of the International Cycling Union (UCI) Brian Cookson has been setting out his stall and implementing his election manifesto promises. Cookson, who had pledged to restore trust in the UCI, has already contacted the World Anti-Doping Agency (WADA) to start the process of an independent investigation into the UCI's somewhat chequered history under the leadership of previous presidential incumbent Pat McQuaid. Commenting on developments Cookson says, 'We've started the work of establishing dialogue with Wada to plan how we will proceed with the independent investigation into the UCI's past… We have also been making contact with other key stakeholders in this area, including USADA (the United States Anti-Doping Authority), other national anti-doping organisations and the French sports ministry.'
Cookson has also confirmed that the UCI has also withdrawn legal proceedings, initiated by his predecessors, against journalist Paul Kimmage, who alleged he had defamed them.
In further excellent news for women's cycling (coming on the back of the decision to award the Women's Tour of Britain a level-pegging 2.1 status for its launch in 2014), Cookson has confirmed the decision to revoke the age limit of 28 for UCI women's teams and to form a new commission specifically to facilitate the growth of women's elite cycling.
Cookson, a prolific engager in social media – a welcome seachange from McQuaid's 'closed doors' operation – tweeted: 'It's been a busy and important time for me & the ?#UCI. Thanks to all for the support I've received in setting out on this new path.' You can follow Brian Cookson on Twitter @BrianCooksonUCI