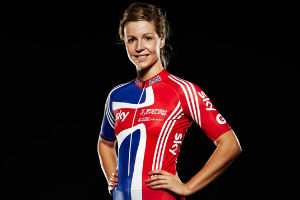 British Cycling has announced that its ambition to get a million more women cycling by 2020 is 'on track', with more than 100,000 women already having participated in their flagship programme this year. 'In the six months since we launched our strategy we've made some great progress and our plan to get one million more women cycling over the next seven years is firmly on track,' says British Cycling's Chief Executive, Ian Drake, 'We've got some fantastic headline figures that we're announcing today. They show that there are thousands of women who want to ride recreationally – a big win for our partnership with Sky, especially the fact that over a third of the 100,000 women we've engaged so far this year was through Sky Ride.'
The Women's Cycling Strategy, which was launched in March, aims to capitalise on the appetite for cycling generated by the London Olympics and his been followed by the news that the International Cycling Union (UCI) has given the Women's Tour of Britain a 2.1 status for its launch in 2014 – a further boost to the cause (see the Cyclo news story here).
Secretary of State for Culture, Media and Sport, Maria Miller, who was involved in the original strategy launch commented, 'It's fantastic that British Cycling's women's strategy has got off to a flying start. The approach to promote both recreational cycling as well as sportives to women is clearly paying off. With great role models such as Laura Trott and Becky James, an increase in women's races, a Women's Tour announced and more female coaches coming through, the sport is in a great position to keep up this momentum.'
For further information on the general Sky Ride scheme see goskyride.com and for details of the women-only Breeze events click here.
Read the Cyclo feature on Breeze here.